Ireland has so much nature in its back pocket to charm you with and I've previously blogged about my five favourite walks near Dublin, most of which are well known on tourist trails.
However, there are many idyllic spots off the beaten track in Ireland that most visitors never get to see. One of those locations is Dunadea Forest Park, located in County Kildare.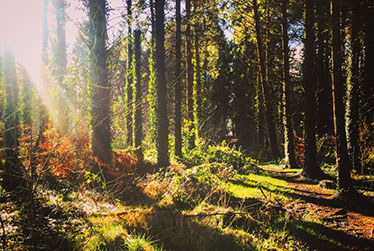 Kildare borders Dublin to the east and is a county famous for its horse breeding, with some of the world's best stud farms located within its borders. It's also a county of serious beauty with hedgerows and forests dotted around the land.
Just a forty-minute drive from Dublin City Centre you can find one of my favourite spots in the county – Dunadea Forest Park.
The park covers 240 hectares of mixed woodland and was originally owned by the Bermingham family, before being bought by the Aylmers in 1550. The Aylmers gave the land to the Church of Ireland in 1935 and the state bought it in 1937, turning it into a park in 1981.
The park is filled with streams, walled gardens, towers, an old church and the original castle (now in a state of crumbling grandeur), as well as ash, oak, beech, sycamore, Norway spruce, monkey puzzle, giant sequoia and evergreen oak trees.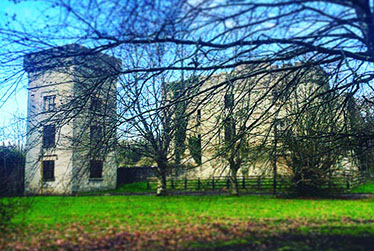 The main walk is the Aylmer Walk, which runs for 5.7km around the park and takes about 1.5 to 2 hours to do. But there are shorter routes around the lake and also a nature trail, which take 15 minutes and 40 minutes respectively to ramble along.
Off those main routes there are several other paths that lead into the undergrowth where you will be the only soul in sight to catch this piece of heaven on earth.
On the grounds you'll also be able to take in a 9/11 memorial, which pays tribute to the 402 public officials who lost their lives in the terrorist attack. The memorial is a poignant replica of the Twin Towers and can be found on the Aylmer route.
There's a coffee shop on the grounds but Maynooth village is also a short drive away and there you can find a multitude of coffee shops and restaurants to replenish your energy after visiting one of Ireland's most beautiful, yet least known, nature attractions.